Written by Stergios Mavrikakis and sent by email. More projects to be published soon!
Title of film: Percy Jackson and the Olympians
Directed by: Chris Columbus
Starring: Percy Jackson, Annabeth Chase, Grover Underwood, Luke Castellan, Chiron, Dionysus.
Type of film: Fantasy/ Adventure
What happens in the film?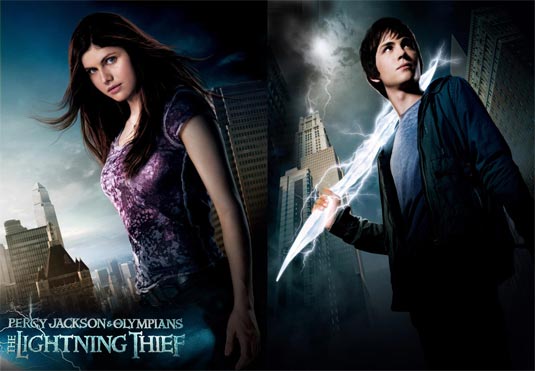 Percy Jackson is a twelve year old boy that has dyslexia and he has been expelled from some schools and now he's being in a new one that is called Yancy Academy.While he was in a school trip his maths teacher attacks him and reveals that she is one of the three Furies. After school had ended, Percy comes home to his Step-Father, Gabe Ugliano who is very bad with him and with his mother.
After a few days his mom takes him on a trip for three days to get away from his stepfather. In the middle of the first night, Percy's friend Grover, who is revealed to be a satyr finds him and tells him that the Kindly Ones want to kill him. Sally(his mother), drives them both to a camp called Camp Half-Blood to keep Percy from being killed. As they drive towards the camp, they are attacked by a Minotaur which grabs Percy's mother from her neck while Percy and his friend escape. When Percy arrives to the camp his friend guides him and then they train. Hade believes that Percy has stolen his master- bolt. A few days later while they where having a party with fire, one of the gods appear from the fire and threatens Percy that if he doesn't give back Hade's master-bolt they will kill his mother.
I really like this film because the characters are very believable, the music is great and the effects are awesome.